Around 200 people gathered in front of Ramlila Maidan on 28th August at 1pm to participate in this year's Walk for Paralympics. Walk for Paralympics, on its tenth edition this year, is an annual event organised by Civilian Welfare Foundation which promotes disability sports at large. Every year on this day, several people from different walks of life, including para-athletes and students, take part in this walk to raise awareness about disability sports. This year, students from several institutions like Calcutta Emmanuel School, Bijoygarh College, Bijoygarh Vidyapith participated in this walk. Along with them were present several national and international para-athletes (athletes with physical disability), special athletes (athletes with intellectual disability), Asoke Chaki, Area Director of Special Olympics Bharat West Bengal and Tapan Dasgupta, Councillor of Ward No 95. This year, the walk was from Ramlila Maidan to Park Circus Maidan.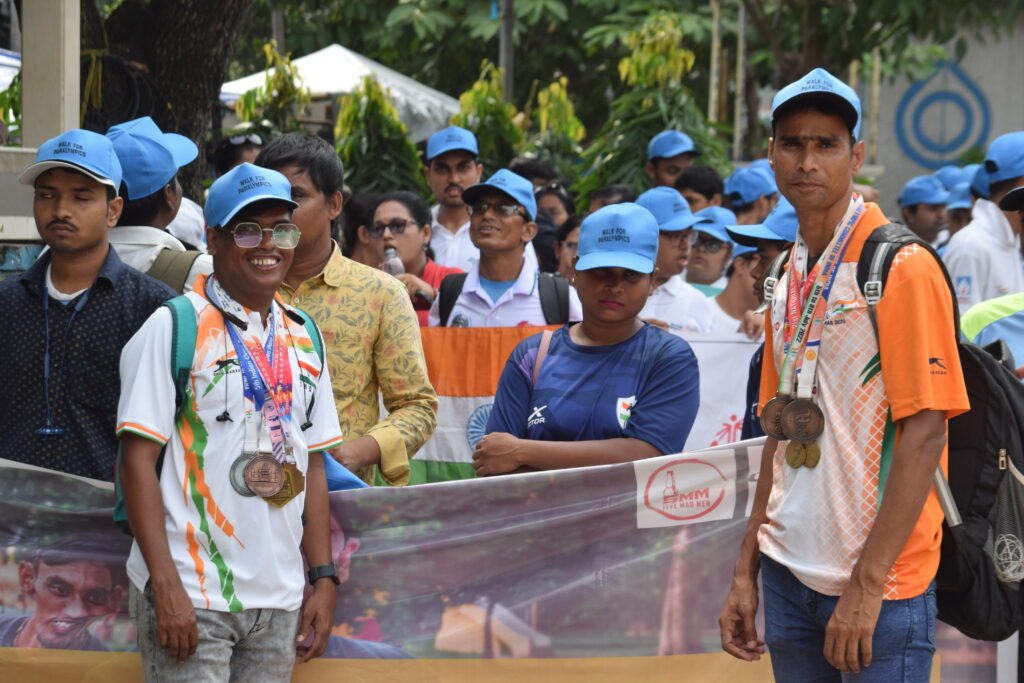 The theme for this year was "Infrastructural Support for Athletes with Disabilities." Athletes with disabilities have won us medals and glory on innumerable occasions. Yet, they do not always have the basic infrastructural support for their training, not even a proper practice ground. Due to lack of opportunities to train as a result of this, many athletes fall out of sports. If these athletes are provided with proper infrastructure for training, it will increase the opportunities for them at the grassroot level and will also increase their accessibility to several areas and facilities.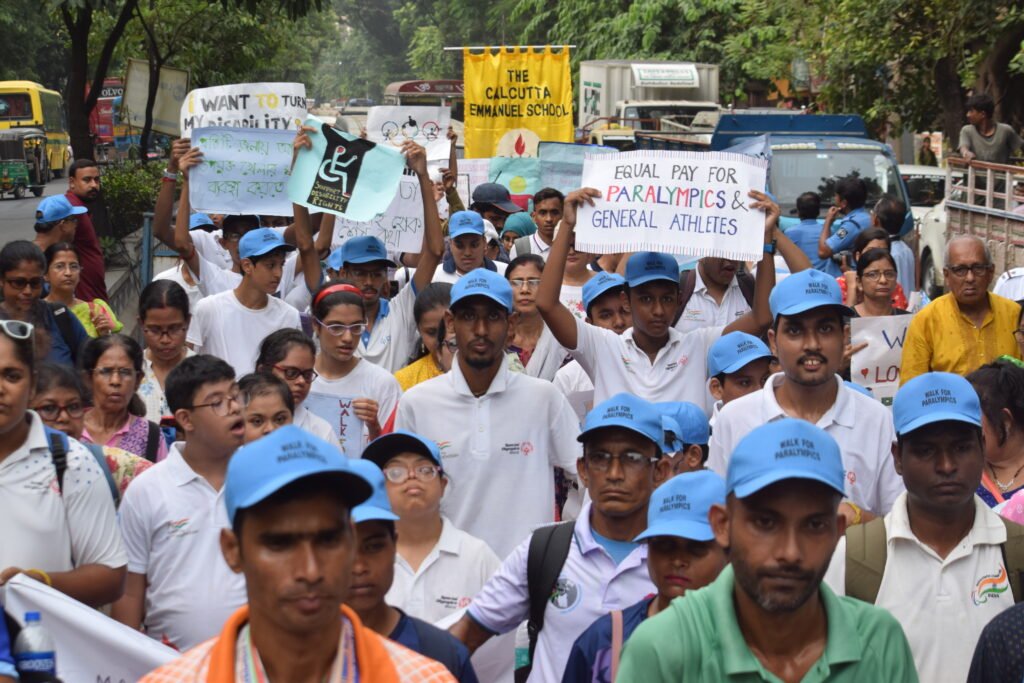 This walk, which is the world's only was for disability sports has been instrumental in making several changes. Surveys revealed that 8 out of 10 people in Kolkata came to know about Paralympics from this walk. Moreover, broadcasting of the Paralympic Games from 2016 Rio Paralympics, with initiation of national Para-Triathlon in 2013, were outcomes of this walk. Besides, several policy-level interventions including banning of Paralympic Committee of India in 2015, have also resulted because of this walk.
Media articles related to this event:
https://www.telegraphindia.com/my-kolkata/news/a-walk-for-a-cause-jhulan-yatra-more-news-from-kolkata-in-pictures-photogallery/cid/1962197
https://link.public.app/8UmA2?utm_medium=android&utm_source=share
https://fb.watch/mJNJqyfB9m/?mibextid=2Rb1fB
স্পেশাল অলিম্পিক আয়োজিত বিশেষভাবে সক্ষম ক্রীড়াবিদদের পদযাত্রা!