Equity and equality at crossroads
Youth based, Govt. Registered , 80G Tax exempted Non-profit Organisation
CWF uses education, sensitization campaigns, sports, & skill development programs as a vehicle for combating violence against women & transgender individuals.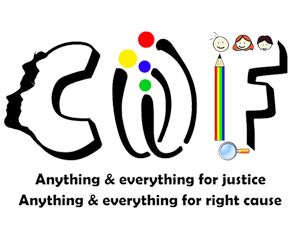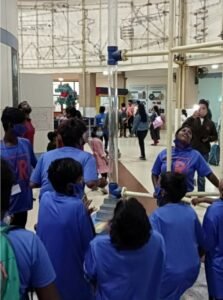 On 14th November, the students of 'Icchedanar Pathshala' were invited by the authorities of Science City, Kolkata to take part in activities to celebrate the...
Read More
First transgender basic healthcare documentary in India "Beyond Blue and Pink" was directed by Debgopal Mondal and produced by CWF was released in 2018
The denial of basic healthcare to transgenders has been brought to light through a documentary "Beyond Blue and Pink" that seeks to promote dialogue and discussion towardsA creating a trans-friendly way of accessing West Bengal's healthcare system.
First queer disability fashion show organised in India by CWF along with Five Mad Men, a gastro play pub in March 2020
When was the last time you saw a Transgender model walking up the ramp with a wheelchair basketball player ? Or the fastest blind runner , the national record holder for 100m race holding hands with a Gay model! Or even one of the fastest runner from Bengal doing make up for a fashion show line-up! Never ever in India! On 1st of March Kolkata witnessed something which India has waited for a long time!
CWF study proposes Sports as a model for empowerment for people with disabilities
This book discusses how the 'Disability' concept is constructed from various perspectives and how it is conceptualized by and projected through the lens of Indian Cinema. It describes the prevalence of disability, its latest definition, classifications and many folded challenges faced by persons with disabilities (PWDs) for full inclusion and the existing inequalities in the level of education and literacy across the States of India.
CWF facilitated broadcasting of paralympic Games first times in India in 2016
As the world gears up for the opening ceremony of the Paralympic Games in which 19 Indians will be competing, not a single Indian network including Doordarshan has picked up the broadcast rights for this global event. And this has elicited fervent calls from Civilian Welfare Foundation, a city-based NGO, to give a proper media coverage in order to give them their due credit.