Unified theatre was launched for the first time in India by Civilian Welfare foundation, in collaboration with Special Olympics Bharat in 2021. Unified theatre is a form of theatre where individuals with and without disability come together to perform theatre. Unified Theatre dissolves typical societal barriers like gender, caste and ability. This project helped adolescents with and without disabilities (both intellectual and physical) achieve psychosocial empowerment with increase in the overall inclusivity index. The project initially started with a small group based in Kolkata but since 2022 we have been able to do Unified Theatre camps at 6 districts in West Bengal. Regular classes are being conducted in 2 of those districts i.e. Kolkata and Hooghly.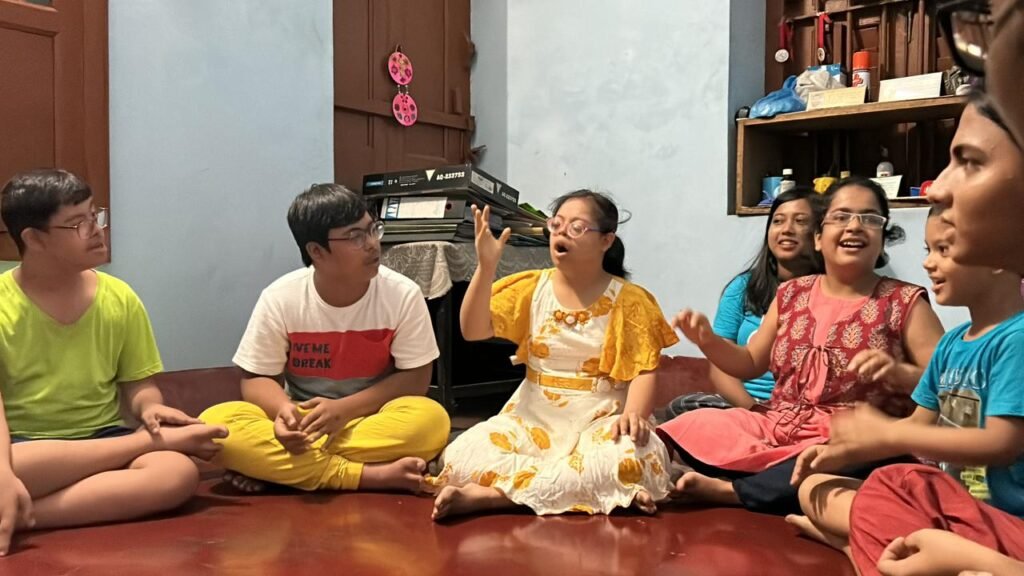 Though the benefits of performing arts for the psycho-social well-being of humans are quite evident, there is a lack of effective implementation focusing on the impact of performing arts on individuals with intellectual and physical disabilities in India. Research reveals positive changes in youth with autism spectrum disorder (ASD) in the areas of self-esteem, empathy, comfort with others and trust through engagement in theatre (Boyns et al, 2015).
    During November and December 2021, psycho-social assessment was done on 31 (11 ID and 20 non-ID) participants. A qualitative semi-structured interview was used to understand an insight of the participants' concept of disability, inclusion, gender, psychological well-being, body image and leadership skills. Moreover, standardized scales were used to determine their self-esteem, achievement, motivation and creativity. 
     A quick analysis revealed that the idea of disability and inclusion is quite vague for non-ID participants compared to ID participants. Performance anxiety in the psychological well-being section had a similar pattern for both the groups with a stronger expression of anxiety among the non-ID participants. Mixed response was received about the idea of gender and leadership skills in both the groups. ID participants had a very positive outlook about their body image while for the non-ID respondents the response was again mixed.
      In November and December 2022, we conducted an impact survey on 29 (10 ID and 19 non-ID) participants. The qualitative assessment revealed improved knowledge about inclusion and disability among non-ID participants along with improved outlook towards their body-image. Performance anxiety was seen to be significantly reduced in ID as well as non-ID participants. Scores in all other scales were also seen to improve for both ID and non-ID participants.
      Till now we have been able to put up 5 stage shows of Unified Theatre. The script for all these were based on different societal issues like caste-based discrimination, gender equality, right to education and so on. Through such stories we not only want to make the participants aware of these raging issues but also want the viewers to reflect on these topics.