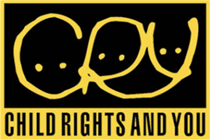 Child Rights and You (CRY) is an Indian non-governmental organization (NGO) that works towards ensuring children's rights, health, education & safety of children. 
Janine and Rahul Foundation
Janine and Rahul Foundation (JR Foundation) was established by Janine Pakiry and Rahul Dasgupta. They partnered us since 2021 in various projects. From introducing Unified Theatre in India to providing inclusive education to children of Peyarabagan slum, they financially helped us in different ventures. They are a constant supporter of CWF' s Unified Sports event. 
Five Mad Men (5MM) is a LGBTQIA friendly gastro pub in sector V Salt Lake. 5MM is a constant supporter of para atheletes and para sports. Civilian Welfare Foundation receives a tenner from every bill as a donation for Bengal para atheletes. For the joint efforts of 5MM and CWF 29 para atheletes from 7 sporting events were adapted and 12 inclusive events were taken place in 3 years. Among the supported athelete 15 are National atheletes and 7 are international atheletes.
Special Olympics strive to create a better world by fostering the acceptance and inclusion of all people. One of the goals of the SO Bharat is to reach out to 200 million people with intellectual disabilities around the world and their families as well. Special Olympics, being a partner of CWF helping children with disabilities to perform Unified Sports where both able and disable children participates. Special Olympics do this through a wide range of training, competitions and health screening programs.